Freelance journalist
Here are a few publications and projects I've written for recently. Each logo links to work samples.
---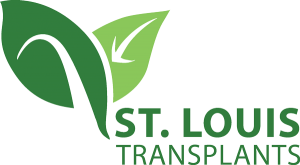 Freelance editor and web manager | St. Louis Transplants
St. Louis Transplants is a service for companies and organizations in St. Louis to connect their employees and prospective recruits with the people, communities and resources they need to feel at home in the city. I manage the brand's digital presence through the website, event promotions, social and email marketing. I also handle light design work as needed.
My contract with Transplants started by copy-editing proposals when the business was first getting off the ground and gathering funding. As it grew, the work shifted to editing marketing materials, then to helping write and design collateral and maintaining the website. I helped set the team up with some digital tools to operate more efficiently, and project managed two big shifts in mission and message.
The most recent website redesign launched in spring 2016. See founder/president Anthony Bartlett's recommendation of my work.
---
Past Projects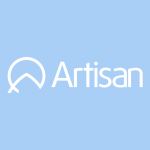 Freelance writer and editor | Artisan Talent, Torchlite Digital Marketing, Creative Circle

As a freelance writer and editor represented by Artisan Talent and Torchlite in Indianapolis and Creative Circle in Cincinnati, I take contract work in writing, editing and social media management.
Most recently, I was a social media coordinator for Simon Property Group, a mall management company with locations all over North America. In this position, I edited and optimized social media content for more than 200 malls and outlet centers in the U.S. and Canada.
---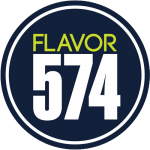 Flavor 574 | Truth Publishing Company
Flavor 574 is a website dedicated to food culture in northern Indiana and southern Michigan. As founding editor, I planned and edited news and feature content, managed a network of freelancers and community bloggers, and worked closely with the newsroom of our sister publication, The Elkhart Truth.
As editorial project manager at Truth Publishing Company, my role was to champion the Flavor 574 brand as it grew, while also maintaining the media company's other magazine-style niche publications as we worked to expand audience and depth of coverage in a variety of areas. I also worked closely with the advertising department as it developed content marketing products, and with the creative services department on producing and marketing digital publications.
---

ALIVE Magazine is a lifestyle and culture magazine in the St. Louis area, aiming to be the number one destination for people looking to be active in the city's culture and in-the-know about what is going on in the area. We particularly focus on fashion, food, nightlife and local celebrities, but also touch on health and home design, as well as nonprofit events and projects in the community.
I was the associate editor at ALIVE, with a hand in many aspects of the magazine's production. I wrote, edited and planned content for the print magazine, helped manage a wonderful team of freelancers and editorial interns, and maintained the website.
---

Patch was a network of hyper-local community news websites, owned by AOL and operating in the towns and suburbs around major cities. Each Patch site focused on one or two communities, with a professional journalist as a local editor and several freelancers supplying content. I worked as a freelance reporter and photographer for Patches in the St. Louis area, reporting and writing feature stories on people and happenings in the community using words, photos and video.
I was also the calendar editor for four Patch sites. I found community events and added them to the sites' calendars, and moderated user-submitted events.